Hi, my name is Bill Davidson and I am a Scottish writer, the author of The King of Crows, (Dark Ink)  The Orangerie (Close to the Bone Publishing) and New Gods, Old Monsters, a collection of short short stories published by Dark Lane Books.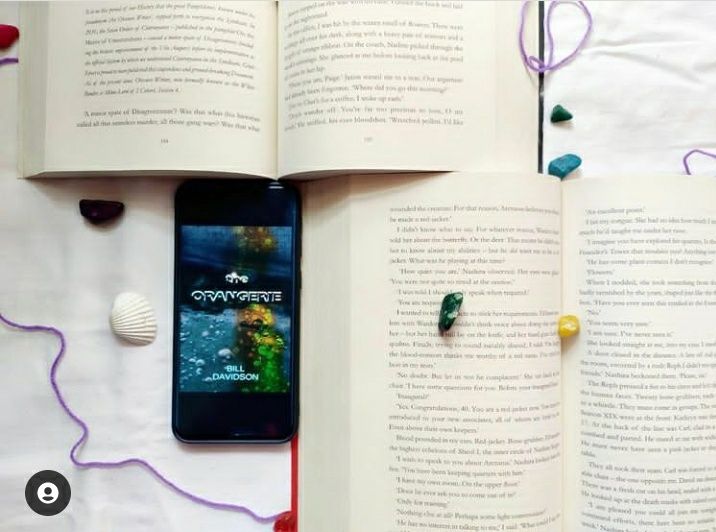 I've been writing like crazy for the past few years or so and have five completed novels- The King of Crows, The Orangerie, The Diarist, The Patience of the Dead and the Witches of Coldharbour House.
The Orangerie might be a psychological thriller or a time-travelling murder mystery. You get to decide. Here is what one reviewer said-
"This book is GRIPPING! 419 pages sped by in two days. I lost sleep staying up late because I HAD TO KNOW WHAT HAPPENED!" — @adperfectamconsilium
And another – "This book can give you nightmares. This book is perfect for anyone who loves reading psychological thriller or even murder mystery." — @richalovestoread
AM Ink have picked up my horror novel 'The King of Crows'. The King of Crows is a time-slip horror, sliding nastily between the seventies (where people wore flares) and the present day, where people don't know what they are.
In the last year I've written many short stories and developed a real passion for shorter fiction. I love the short stuff!
I've been accepted for publication by well over sixty publications now, mainly in UK and US but also in Africa. Acceptances are a bit like buses, you wait months then three come along at once.
My reading tastes are varied, but if I had to choose two main influences they would be the King fella, Neil Gaiman and Elmore Leonard. If you are thinking, that's more than two, what's wrong with you? Who would you drop? Oh, and for a series of novels it's got to be Patrick O'Brian.
Six days into the beard growing competition and Dave seemed to be drawing ahead